We use an "Advent" calendar in our home every year – actually we use 3 or 4, lol.  We love them, because, well, we love Christmas and there is nothing more fun to us than counting down the days until the big day.
An Advent calendar is often used for religious reasons but we use it as simply a countdown to Christmas.  We start on December 1 and each day we either open a box for a piece of chocolate or open a door for a Lego piece or move a mouse on a calendar.  It's a blast and makes us appreciate the season just a little bit more.  Call it a family tradition that we know is going to get passed down to our next generation.
If you love family traditions as much as we do, here are a few ideas for Advent Calendars that you can start with your family this year:
Decor
JCPenney has some wonderful options which do not involve toys if you're looking for something traditional that will blend in with your Christmas Decor. Check out this Magnetic Advent Tree by Melissa and Doug: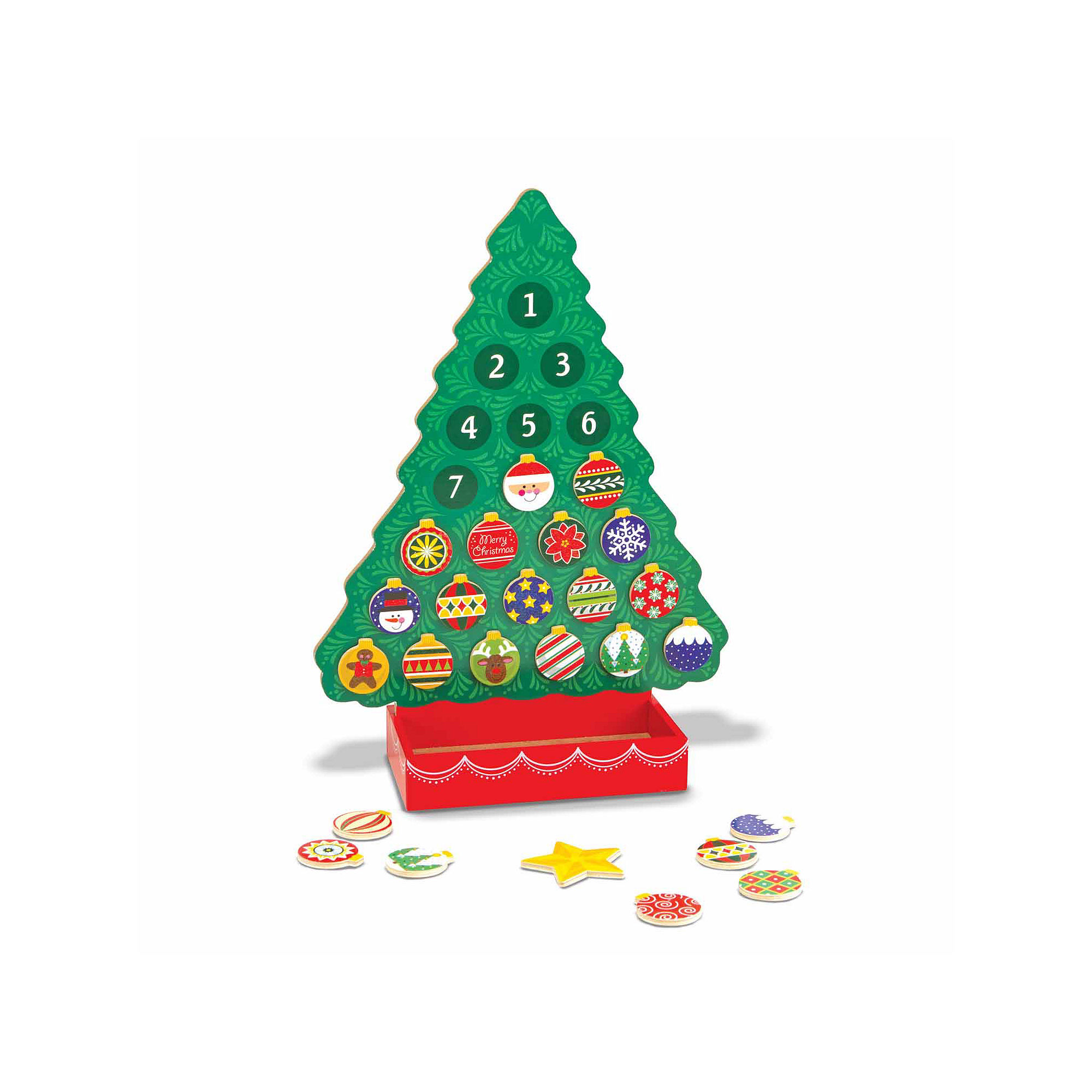 They also have a hanging plush Santa, Elf and Snowman!  Here is the Santa – you could use a candy cane to mark off the days!: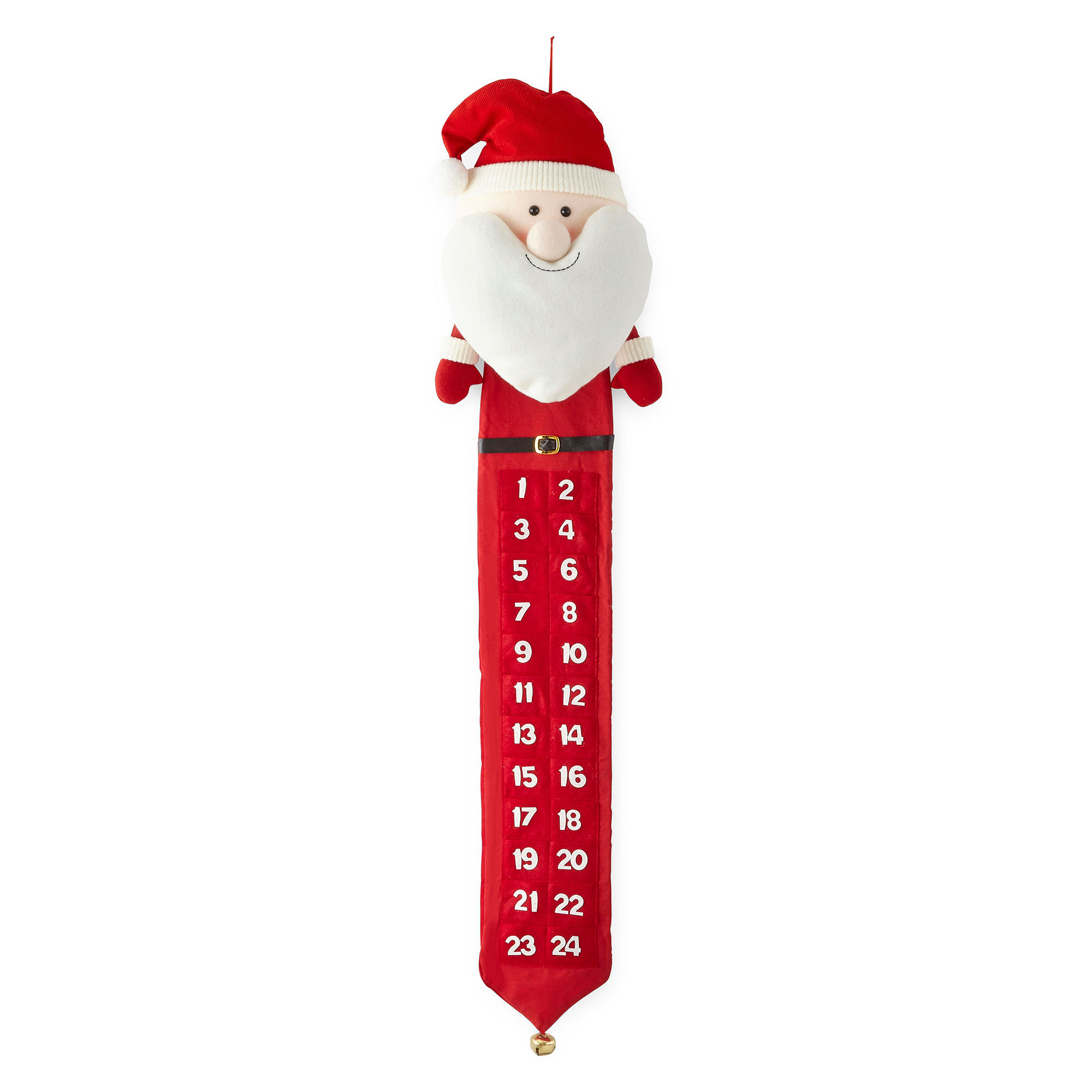 Here is a beautiful Nativity Advent House with moving drawers you can fill with goodies:
Or a simple stocking which has pockets to move a little treat to mark the days:

LEGO
Star Wars Lego Advent Calendar (our favorite choice!)
Last year our elf-on-the-shelf, Chestnut, brought this for Gavin from the North Pole.  Within the week it was destroyed by Shadow and Gavin was devastated.  We tried to find another one to replace it with but they were SOLD OUT.  Lessons – 1.  Don't put it where your dog can reach it  2.  Always buy early!
Star Wars has started to release a new style each year and the mini-figures inside are great!  Amazon and eBay have some older versions if you're a new collector 🙂
The Lego Friends Line has also put out an Advent Calendar this year – check it out!
And last, but not least, a third Lego Advent Calendar for the Lego City line:
 
PLAYMOBIL
Playmobil has FIVE new advent calendars out this year and they all look like so much fun!  I started with Santa's Workshop because I LOVE SANTA 🙂  I'm including links to Amazon for all of the styles so you can take a closer look at them but they can also be found by going to www.playmobil.com
Schleich
Schleich figures are known for their gorgeous details and hand-painted features.  Their Advent Calendars are no exception.  Just look at these horses and the Farm Animal one below that (You can click on the pictures to go to Amazon and see a larger picture)!
Barbie
Barbie has several styles of Advent Calendars and each one is filled with fun accessories.  Great for getting your Barbie Collector excited for Christmas!

Fisher Price and Others
For those of you with little ones out there here are a few sets perfect for babies and toddlers (you can click on the pictures to see larger details or to purchase):
Vtech
Playdoh
Paw Patrol!
Disney Tsum Tsum
Thomas the Train
It's never too soon to start shopping for an Advent Calendar because they sell out pretty quickly in store and a little less quickly online.
New to our site?  Check out our other Christmas 2017 pages below: